Solar Panel Installation: An Easy Solution For Saving Money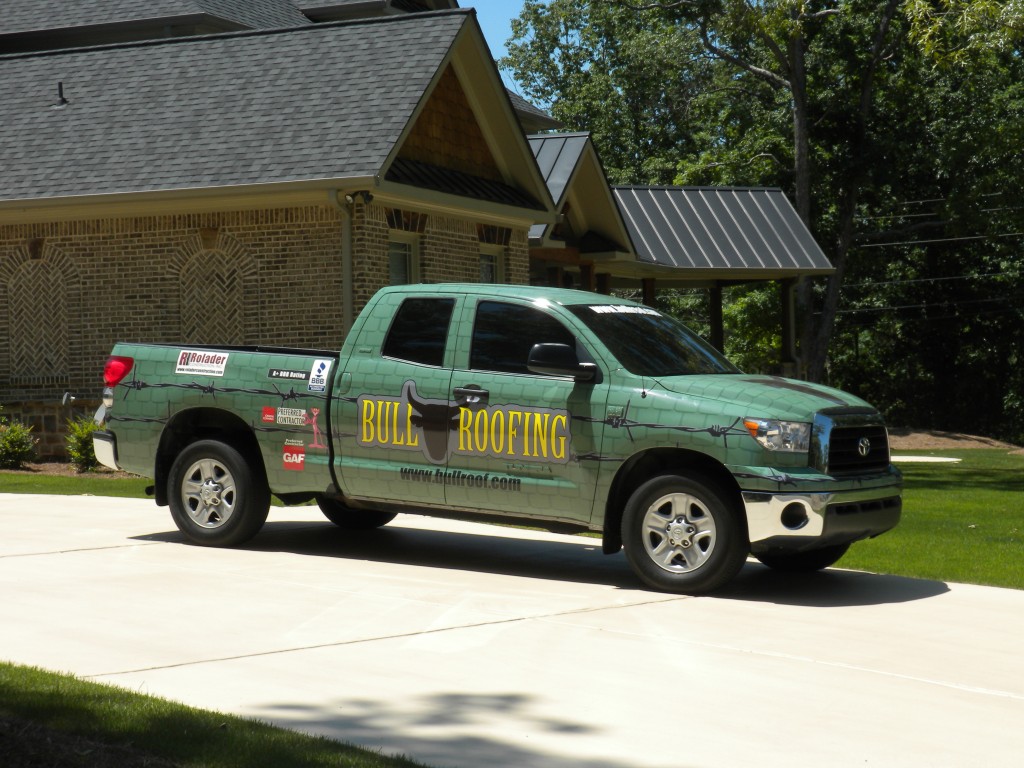 It's no longer a trend, but solar panel installation is a lifestyle which heavily favors your family's planet-saving values as well as being a money-saver and providing a Georgia tax credit bonus! Introducing renewable energy as your home's power source, solar panels are evolving as a force to be reckoned with. As your local roofing professionals in the Gwinnett, Forsyth, Hall, Walton, and Jackson County areas, talk to Bull Roofing about adding solar panels to your property!
Don't Wait to Make the Renewable Energy Switch!
Rather than draining exhaustive resources like gas, you can set your property apart by making the sun a more natural and renewable energy resource. Think about how much energy you consume on a routine basis. Solar panels will help offset your electricity usage, which will result in paying less in utility bills over time. Even if your home is less exposed to the sun, there are options to ensure that you're making the best educated decision for your home. One of our roofing professionals will tour and measure the diameters of your roof, and gauge the right amount of panels to accommodate your property. 
How To Elect Your Property As a Proper Candidate for Solar Panel Installation
Solar panels can take the sun's energy and form it into energy that keeps your water running, lights on, etc. Even during the winter, solar panels have the ability to produce a constant electric current during the daily and annual movements of the sun. Where there is plentiful sun during the summer, the action of solar heat can be saved, and can sustain the average family home. Solar panels will be about making a worthy switch where you will literally see your energy bills shrink.
All unused energy produced by the solar panels can be carried over to the next month in bill credits. You can use these credits towards your bill or sell them back to Georgia Power at the rate equal to their "avoided-energy" cost, or the cost that the utility would've spent to supply the power itself. Especially during the summer when there is plentiful Georgia sun, this can open up a friendly competition between family members of who can use less energy and how much the family can save each month.
Depending on your home, the amount of panels that are needed to cover your roof will vary. To see if your home is a proper candidate for solar panel installation, one of our Bull Roofing professionals will come to your home and measure how many panels are recommended and how much proper sunlight the solar panels will receive.
Counties We Service
Gwinnett County – Hall County – Forsyth County – Walton County – Jackson County
Cities We Service
Buford – Sugar Hill – Flowery Branch – Suwanee – Braselton – Oakwood – Cumming – Dawsonville – Alpharetta – Milton – Duluth – Lawrenceville – Loganville – Lilburn – Gainesville – Jefferson
Solar Panel Installation Options
If you think you're unable to take on a full solar panel installation, there are other options you can take like leasing solar panels, going hybrid, or adding a few panels at a time. However, there are more benefits to owning your solar panels due to the solar tax incentives. According to Forbes, you can qualify for the Investment Tax Credit (ITC) the year that your solar panels were installed as long as the system generates electricity for a home in the United States.
Solar roof panels are becoming more popular, and it's because the advantages of owning them are incredible! Upfront costs thin out and become one of the best investments for your home.
Talk to Bull Roofing for a Free Solar Panel Consultation!
Solar panels are an excellent advancement to energy efficiency, and it can be rewarding not only to your decision to make the solar roof panel switch, but for a cleaner, greener environment as well.
There are understandable reservations that come with new solar panel installation; they're different from what your neighbors are doing and since they operate independently with your home, there is a slightly different way of how your energy bill looks every month. Because there is encouragement towards solar panels, there is a chance that Georgia will renew solar tax incentives after 2024. But don't wait to contribute your part to save the planet!
Bull Roofing has the experience and knowledge to install solar roofs for homeowners in GA. Claim the benefits now, and see the savings return on your investment in a solar panel installation. If you want to learn more about what solar panels can do for your home, Bull Roofing is here to help! When you're ready to make the change to solar panels, contact Bull Roofing today for your free consultation.