Locally owned, fully licensed and insured.  We're ready to meet all of your roofing needs.
Multi Family, Townhome & Condo Experts
All Roofing Companies Aren't Created Equal
When it comes to roof leaks and issues with the roof of your home, it's not always easy to know who to turn to. You need roofing contractors you can trust. That's Bull Roofing. We are a family owned and operated roofing company, and we stake our reputation on providing you the best roofing system for your home. When it comes to your roof and your home, we feel we're in the solutions business, and we feel it's our duty to give you what's right.
Why Bull Roofing?
Simple. We work like a bull to get your roof right, but we won't give you any bull when it comes to pricing. Here's what separates us from other roofing contractors in the Buford area:
We're fully licensed and insured.
Residential roofing is what we do.
We have a sister construction company where we can help you with home repairs or home additions.
We view every roofing project as another chance for us to earn our outstanding reputation.
We give fast quotes on all roofing jobs.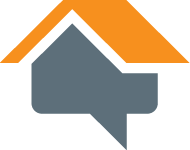 Get A Free Quote Today!
Simply give us your address, and we'll give you a no-hassle, quote for your roof repair or new roof installation within 24 hours.
How To Tell If You Need A New Roof
Leakage in the attic after heavy rain, Leakage in the attic after ice build up, Blistering and/or peeling of interior and/or exterior paint, Stains on interior ceilings and walls or mold and mildew growth, Exterior decay of the sheathing and/or siding, Missing, cracked or curled shingles, Dark, dirty-looking areas on your roof and Excessive energy costs.
Many of our shingle styles and manufacturers have a limited lifetime warranty. We can go through all of the various options and colors with you to find the best fit for your budget and your home.
Service Areas
Because we're a local roofing company, we like to help our neighbors. That's why we tend to stay close to home around Buford, Dacula, Flowery Branch, Lawrenceville, Johns Creek, Cumming and Gainesville, but if you live outside those areas and need a good roofing company, give us a call. We'd be happy to help.
Have a Question?
Click here to complete our online contact request form and we will get back to you within the next business day. Or feel free to call 678-714-9331.
To find out more about The Best Roofing Company In Buford click here.