Your Locally-Owned Roofing Company
We pride ourselves on top-notch craftsmanship and customer satisfaction. We have fully licensed and insured contractors. We work with you every step of the way. Who are we? We're a locally owned and operated roofing company based out of Buford, GA, serving the Metro Atlanta area. We are Bull Roofing.
What's So Great About Us?
Why choose us? We only hire the most professional roofing contractors to best serve your roofing needs. We ensure that our roofers provide a cost-effective solution to your roof's issues. We also have a long list of insurance companies we work with to help you handle the cost of your roof. We'll work with you to find the best solution for your home.
Our Goal
Bull Roofing is dedicated to providing the best roofing solution to each customer, no matter how big or small their roof needs may be. We work with homeowners to explore the most comprehensive and cost-effective way to fix your roof. Our primary goal is simple—provide the highest level of craftsmanship at the most competitive prices.
Our roofing contractors specialize in completely researching the available roofing materials, which allows us to recommend the right materials for the job and select the style and quality, providing maximum return on investment for our clients.
Why Are We Different?
We have a long list of satisfied homeowners that we've done work for all around the Metro Atlanta area. Our primary service areas include Buford, Dacula, Braselton, Flowery Branch, Gainesville, Buford, and Lawrenceville, but if you live outside of those areas and need a roof repair, give us a call.
We not only get the job done right but provide the care and dedication required to satisfy our customers. Our reputation is measured by our success rate. We built our business on referrals, where quality is key. It's unfortunate to think of customer service as something that differentiates the good companies from the bad ones. You have to have professional roofers you can trust to always get the job done right. Call us today for roof inspections, repairs, and comprehensive roof replacement.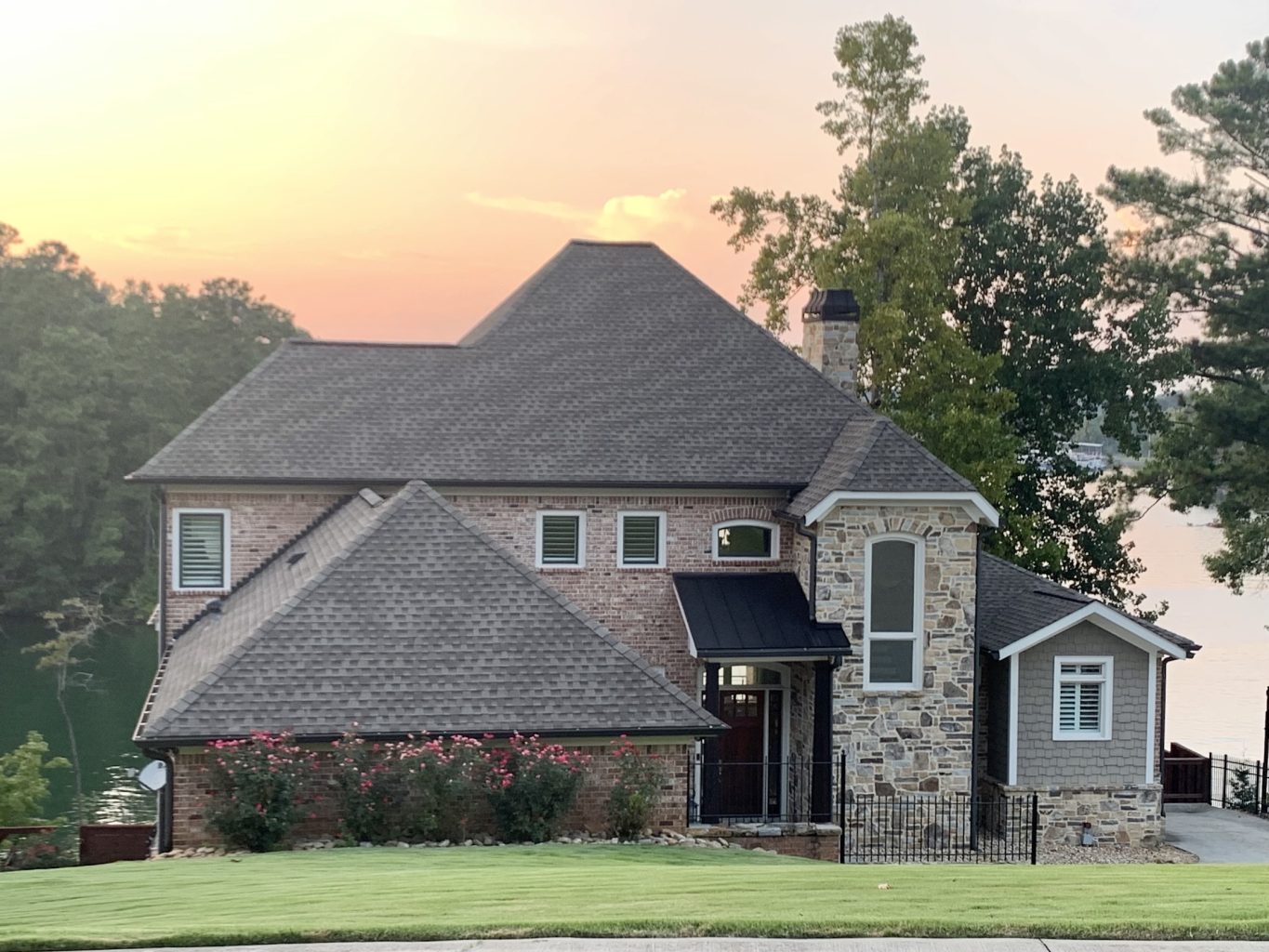 Counties We Service
Gwinnett County – Hall County – Forsyth County – Walton County – Jackson County
Cities We Service
Buford – Sugar Hill – Flowery Branch – Suwanee – Braselton – Oakwood – Cumming – Dawsonville – Alpharetta – Milton – Duluth – Lawrenceville – Loganville – Lilburn – Gainesville – Jefferson
Providing Roof Repair Near Buford, GA
Let our roof contractors provide routine inspections for your home or business in the Metro Atlanta area. It can be more cost-effective to repair smaller, damaged areas than to replace an entire roof.
If your existing roof still has life left but needs maintenance, then we take the time to assess the problems and fix them rather than show up with a bucket of roof tar to smear over the problem. We install new roofing systems by using proper installation practices but only where you need them, saving you money and stress.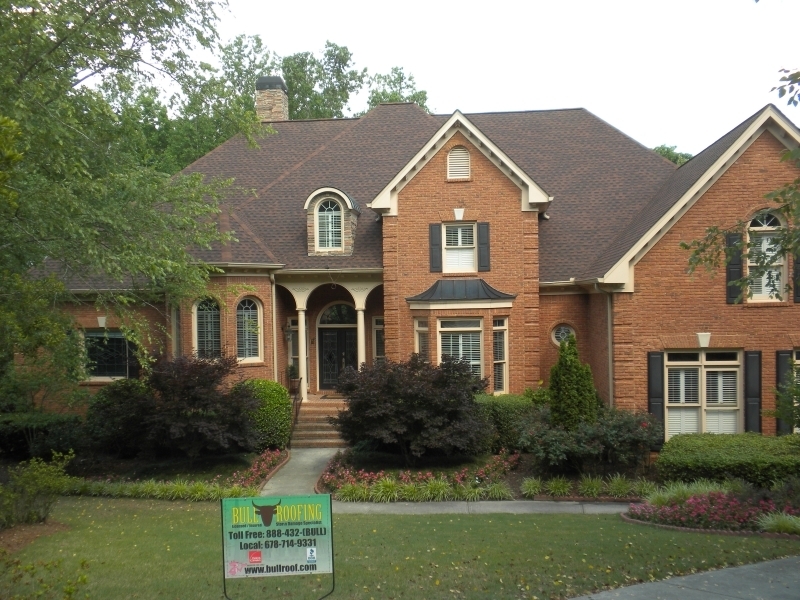 Experienced Roof Installation & Replacement Services
Every roof develops problems over time. Our roofing contractors at Bull Roofing will provide a detailed roof inspection to help you decide the right solution for your home. Whether you need minor roof repairs or a new roof installation, we're ready to help walk you through every detail and get the job done right.
Our only goal is your satisfaction.
And, while our roofing contractors help you with your roof, we have a sister company that can also help you with home additions or repairs as well. Ask us about what other services we can provide.
To get an idea of new roof pricing, fill out our form today for a free quote for your roof repair or new roof installation.
Contact Us for a Free Quote
If you're ready for a roof repair or replacement, give us a call! We'll make sure your roof is in its best shape ever. No bull about it.