Roof Replacement in the North Georgia Area
Upgrade Your Property With a New Roof Replacement Near You
Bull Roofing offers unmatched residential and multi-family roof replacement services in Buford, GA and nearby service areas in North Georgia. If the roof of your home or business is old, deteriorating, or severely damaged, we've got you covered with dependable, professional roofing solutions near you. Whether you've experienced sudden and unexpected storm damage requiring immediate attention or you've been planning to upgrade your property with a roof replacement for some time, we are ready to help! Get an estimate now!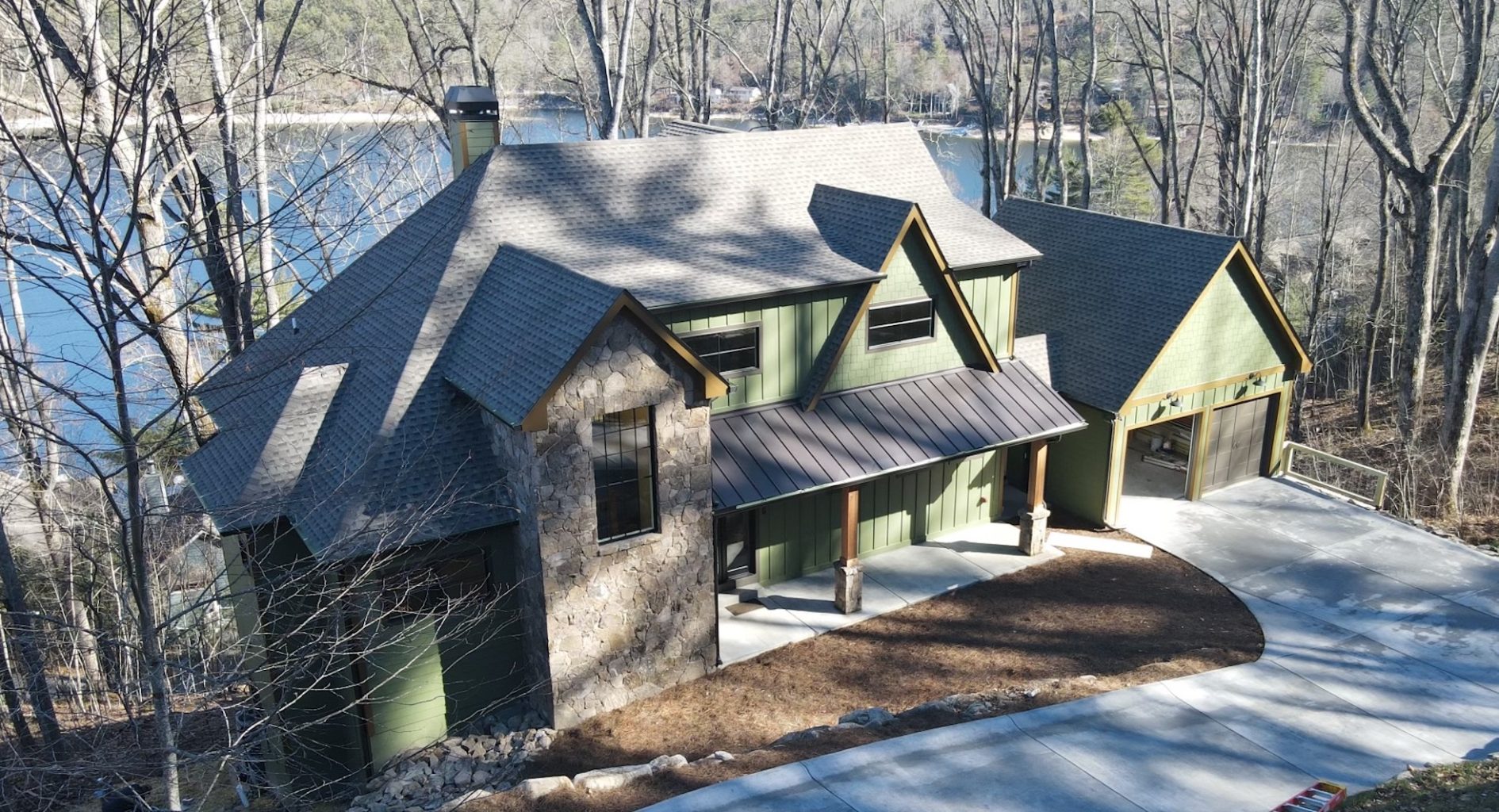 Signs You Need a Roof Replacement
Many signs indicate a roof replacement is in order. Roofs typically last for 20-30 years, sometimes longer, depending on the roofing material used and other factors such as weather conditions and ongoing maintenance. During that time, you may need the occasional roof repair. But how can you tell if your roof is beyond repair, making roof replacement the better option? Look for these signs:
Your roof is 20-30 years old
You can see light shining through the roof into your attic
Your shingles are cracked, curled, or missing altogether
You find granules in your gutters, indicating shingle deterioration
You see moss, algae, or other vegetation growing on your roof
Your roof is sagging or leaking
You notice water damage on walls or ceiling
You notice a steady rise in your energy bills
A new roof replacement will offer increased energy efficiency and lower utility costs. You'll also enjoy enhanced weather protection and improved curb appeal. Still not sure if a roof replacement is right for you? Contact Bull Roofing today for a FREE roof inspection!
High-Quality Materials For Roof Replacement Near Buford, GA
When you choose Bull Roofing for your residential or multi-family roof replacement near Buford, GA, you have numerous roofing materials to choose from. Many of our products come with limited lifetime warranties to guarantee long-lasting satisfaction and functionality. Below is a list of the shingle types we offer. Contact our team to learn more!
Types of Shingles We Offer:
3-Tab Royal Sovereign Shingles
Designer Camelot Shingles
Timberline Shingles
Specialty Shingles
Architectural Shingles
Traditional Shingles
Counties We Service
Gwinnett County – Hall County – Forsyth County – Walton County – Jackson County
Cities We Service
Buford – Sugar Hill – Flowery Branch – Suwanee – Braselton – Oakwood – Cumming – Dawsonville – Alpharetta – Milton – Duluth – Lawrenceville – Loganville – Lilburn – Gainesville – Jefferson
Our 10-Step Roof Replacement Process:
Our roof replacement process starts with a FREE roof inspection where any underlying issues will be identified and recommendations made for solutions moving forward
We will help you select new roofing materials, such as asphalt shingles or specialty shingles
Our team will obtain any necessary building permits as required for building code compliance
We will carefully remove the old roofing materials and dispose of them properly
Any damage to the roof deck will be repaired and prepped for the new installation
We will install the new roofing materials efficiently and with great attention to detail
We will check for proper ventilation and insulation to ensure you experience maximum energy efficiency and airflow in the attic
Flashing and sealing will be installed around chimneys, skylights, and other areas
Our team will remove debris and clean up the area, leaving it as we found it
We'll perform a final roof inspection
Bull Roofing: The Best Choice For Your Roof Replacement
As a fully licensed and insured roofing company, you can rest assured that Bull Roofing is the right company to handle all your roofing needs near Buford, GA. Our reputation throughout Gwinnett, Hall, Forsyth, Walton, and Jackson Counties is very important to us, and we treat every project and customer with the respect and attention you deserve, as reflected in our amazing testimonials. We offer insurance claims assistance, and every roof replacement comes with a 10-year no-leak warranty!Our highly qualified and skilled team is ready to take on your residential or multi-family roof replacement near Buford, GA! Contact Bull Roofing to get started!