You probably don't think about your roof very often. After all, it's not something you have to deal with on a daily basis, yet it's crucial to the safety and comfort of your home. The only time your roof comes to mind is likely when there's an issue.
A typical day can take a drastic downhill turn when you discover a leak seeping into your attic. Other roofing companies may offer you a cheap fix that will cause the leak to come back, or else they'll majorly upsell you. Bull Roofing is different. Our goal is to provide transparent, reliable roof repairs and replacements. When you get a roof repair in Buford, GA, you know that you're getting quality service at a fair price. Contact us to get your free estimate!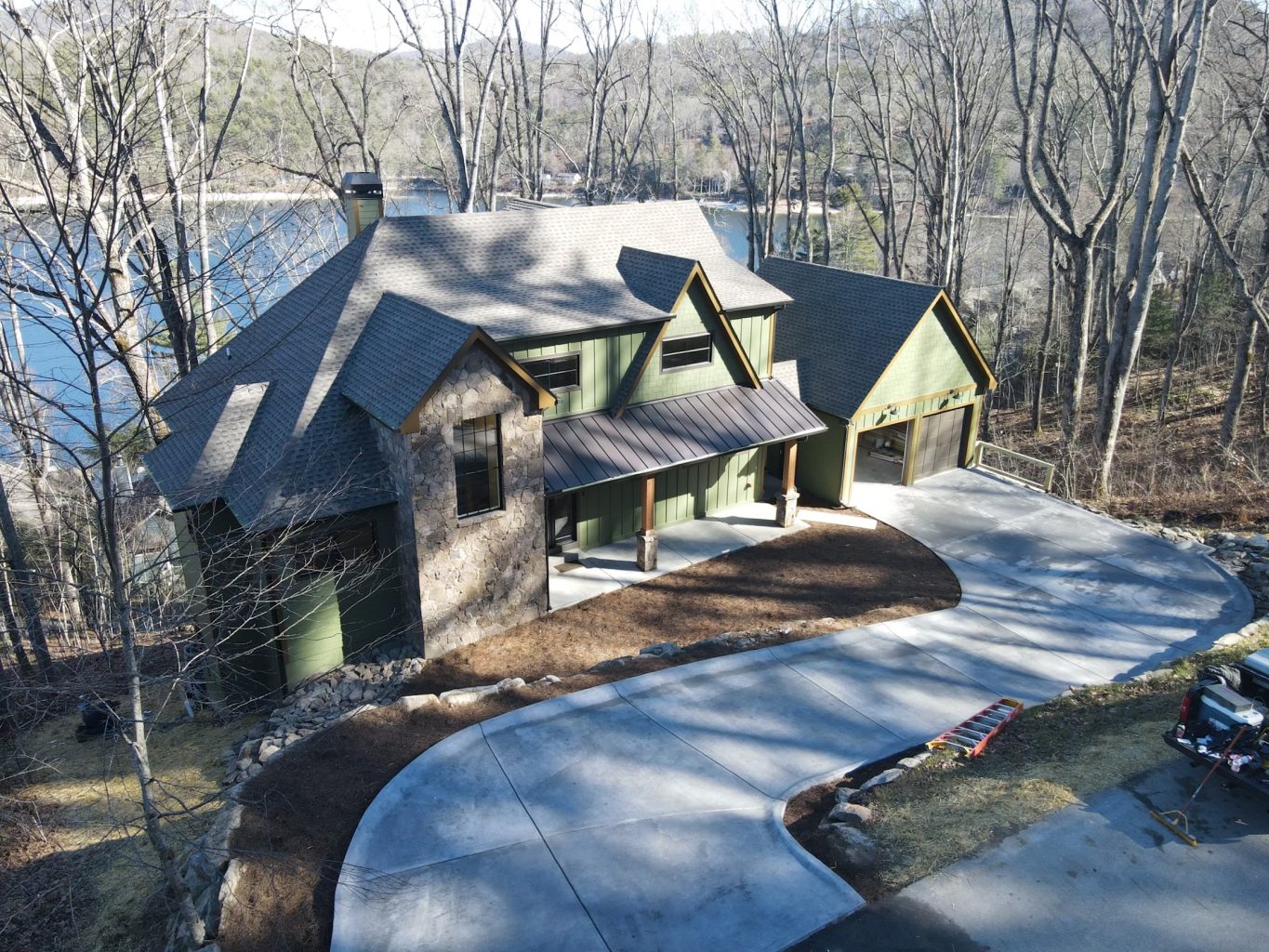 Our Reliable Roof Repair in Buford, GA
When you call us for a roof repair in Buford, GA, you can rest assured that you're getting the best service around. We'll determine the issue with your roof, present your options, and get the matter resolved. You'll soon have your roof protecting your home like new!
Bull Roofing has a team of experienced roofers ready to fix any roofing problem you may have. Our roofers have been trained in the best roofing techniques. Give us a call, and we'll be there with fast roof repair in Buford, GA!
Signs You Need a Roof Repair
Your roof is leaking
You notice a musty or moldy smell coming from your attic
There are water stains on the ceiling
Your energy bill has gone up dramatically without reason
There are missing or curled shingles on your roof
There is extreme vegetation growing on your roof
If any of these sound familiar, give us a call! We'll be there to fix the problem in no time!
Roof Replacement in Buford, GA to Secure Your Home
In addition to offering roof repair, we also offer roof replacement in Buford, GA. If your roof has been damaged from a storm, is a few decades old, or is costing too much in repairs, it may be time for a roof replacement.
Whether you know you want a roof replacement in Buford, GA, or you just want your roof inspected, we can help! We'll show you your options for a roof repair versus a roof replacement.
We can help you determine the right shingle type, how your insurance can play in, and more. Schedule an appointment to get started with your roof replacement in Buford, GA!
Contact Us for Reliable Roof Repair in Buford, GA
When your roof is in trouble, don't hesitate to call Bull Roofing for your roof repair or replacement. We'll get the issues fixed in no time. Schedule an appointment today to get started!
Frequently Asked Questions