Choosing The Best Roofing Material For You
Selecting the best materials for your roof can be stressful. Every house, apartment, condo, or new build necessitates a myriad of choices for it to finally become move-in ready. As a potential client or customer, you'll be choosing from an array of finishes, hardware, doors, light fixtures, and more, and that includes your roofing materials!
Your roofing materials are the first line of defense when it comes to keeping your home or multi-family residence safe. That's why, in this article, we'll be discussing everything you need to know about the differences between metal roofing, tile, and shingles, and how each one can best suit your unique roofing needs.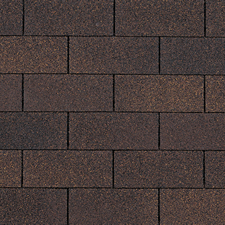 Metal Roofing
What do you think about when the idea of metal roofing materials comes to mind? Maybe you envision a carport, a fancy new contemporary art museum, or even a train station! These building types, and many more, utilize metal roofs to keep their insides dry, protected, and secure.
Though metal roofs tend to be more synonymous with industrial buildings and storage structures, they're also a great low-maintenance option for residential properties. Especially depending on the local climate and terrain.
A metal roof is a great option for those who require a bit more durability. They come in strong, thick sheets– or panels– and shingle options depending on the look you'd prefer, and are equipped to better withstand harsh environmental factors like hail, fallen branches, and other inclement weather.
Tile Roofing
A tile roof is a beautiful option for those wishing to add a dash of whimsy and old-school charm to their home aesthetic. Tile roofing can create a wonderful mosaic atop your home or residential property and is a great way to attract potential buyers and renters.
Most commonly made from clay, tiles are one of the oldest and most popular roofing materials in the world. Though they are among the most expensive options to install and repair, tile roofing has a plethora of added benefits.
Shingles
You may have noticed this term in our previous section on metal roofing since, as our definition suggests, shingles can be made up of any material given that they are tiles that are layered to create the outer structure of your roof. For this section, however, we'll focus on composite asphalt shingles as those are the most commonly used shingle type and roofing material in the United States.
Composite asphalt shingles are typically comprised of fiberglass, asphalt, and other minerals to create the various colors that we see most notably today. Learn more about the colors we offer on our page all about shingle types.
Counties We Service
Gwinnett County – Hall County – Forsyth County – Walton County – Jackson County
Cities We Service
Buford – Sugar Hill – Flowery Branch – Suwanee – Braselton – Oakwood – Cumming – Dawsonville – Alpharetta – Milton – Duluth – Lawrenceville – Loganville – Lilburn – Gainesville – Jefferson
Contact Your Local Professionals To Learn More!
Now that you know the basics, it's time to contact your local roofing professionals here at Bull Roofing! Our one-of-a-kind roofing company services North Georgia with best-in-class residential roof repair, replacement, installation, cleaning, and more! Find out which roofing material will best suit your needs by speaking to one of our seasoned design professionals and receiving a quote today! Let's get you started on the journey toward the roof of your dreams.