If the time has come to replace the roof on your home in Gainesville call Bull Roofing today for a free estimate, we will have a professional roofing contractor available to meet with you. We are a locally owned company, fully licensed and insured to meet all your roofing needs. We specialize in new roof construction as well as storm damage, both interior and exterior. We will work with you to provide a complete roofing system.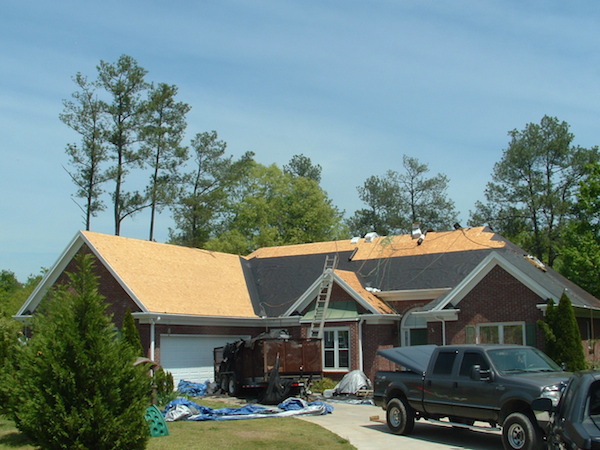 Bull Roofing works on your schedule, showing up when we promise Our crews are always polite and take the time to answer all of your questions, allowing us to be more precise and you to be more comfortable with the work performed. After installations or repairs we pick up every piece of debris to leave your yard spotless.
Bull Roofing provides the maximum extended warranties for the complete roof system to include starter strips, shingles, ridge vent and deck protections. We also have a standard 10 year re-roof/no leak labor warranty. Compare our work and warranties.
Why Bull Roofing?
Simple. We work with you to get your roof right. We stake our reputation on providing you the best roofing system for your home.  we feel we're in the solutions business,  We feel it's our duty to give you what's right. Here's what separates us from other roofing contractors in the Gainesville area:
 Residential roofing is what we do.
We're fully licensed and insured
We have a sister construction company where we can help you with home repairs or home additions.
We view every roofing project as another chance for us to earn our outstanding reputation.
We give fast quotes on all roofing jobs.
If you are in need of a new roof or have shingles that need replacing for your home in Gainesville,simply provide us with your address, and we'll give you a no-hassle, quote for your roof repair or new roof installation within 24 hours Call Bull Roofing today for your free estimate 678-714-9331
For more information on Roofing click here